Youth Development Foundation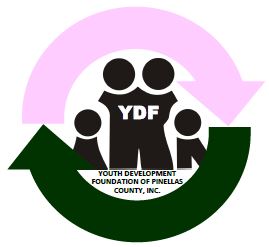 Since 1998, the Youth Development Foundation of Pinellas, Inc. (YDF), through its youth development and scholarship program has been serving the needs of the greater St. Petersburg and Pinellas County. YDF, was established by the members of the Zeta Upsilon Omega Chapter
of Alpha Kappa Alpha Sorority, Inc. to enhance their legacy of service to the community and is a designated 501( c ) 3 organization. The purpose of the YDF is to the enhance the quality of life for targeted youth and families in Pinellas County, by securing funds to provide program
activities and services, which focus on education and scholarships, health, the arts, the family unit as well as foster economic and community development within our community.
The Signature Program of YDF is the AKAdemy. Through a generous grant provided by the Pinellas County Juvenile Welfare Board, the AKAdemy annually serves hundreds of students in southern Pinellas County in the areas of Educational Development, Leadership Development, Health & Wellness, Economic Security, Team Building and Community Engagement.
Other YDF programs include, the Debutante Scholarship Cotillion (held bi-annually) and the High School Merit Scholarship Program. During 2017, the amount of scholarships awarded during the Debutante Cotillion was over $14,000 and we presented over $16,000 to college-bound high school seniors in Pinellas County. The Foundation accepts in-kind services, contributions, and sponsorships from corporations and other organizations to help promote its goals and further the mission of the organization.
CLICK HERE TO DONATE